"Why do you paint?"
The question lingered in her mind and danced across her soul as she gripped her brush tight.
Paint dripping down the wood soaking into the grains. She stopped right there and stared deep into the lines. The natural lines in the wood created by Him.
And it was Him who first painted.
It was Him who first created.
She imagined His spirit like a paintbrush sweeping over the dark and coloring life. There were no shadows in His color.
Nothing lingering in corners.
Darkness was pushed out and beauty was exposed.
His art. His creation. Breathed long before her.
And it didn't hang on walls.
No.
It hung among stars.
Twinkling bright in the nights sky. And She walks upon and with His artwork every day.
With the paint brush clinched in her fist, she breathed in. Lungs expanding in His Hand.
She is one of His most prized creations.
His hands shape her still. Even as she creates. He presses her, molding her from the inside out.
He takes His time.
She is His masterpiece
.
He pays close attention to every detail. Every detail unseen by the naked eye.
Softly forming, gently loving.
And as He shapes and bends, she creates. Her words. Her brush. Colors vivid. Splashed on paper and soaking into the wood.
Painting. Writing. Opening every day a little more.
Her alabaster box.
Everything she was given she hopes to pour out onto Him. This is why she paints. With brushes and with words.
For Him.
She will create like her father until her last breath is breathed deep. And when she steps from time into eternity and her creations turn to dust, she hopes that you can see the greatest artist of all signed His name on the picture of her life.
Elohim.
Yes, this is why she paints.
Sharing with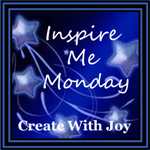 And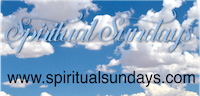 One of my pieces of original artwork was featured on raahheart.com, please stop by Jessi's inspiring blog by clicking here.

Be encouraged. The greatest artist of all time believes in you and the dreams He has placed in you. You can do it!
Blessings and love always,